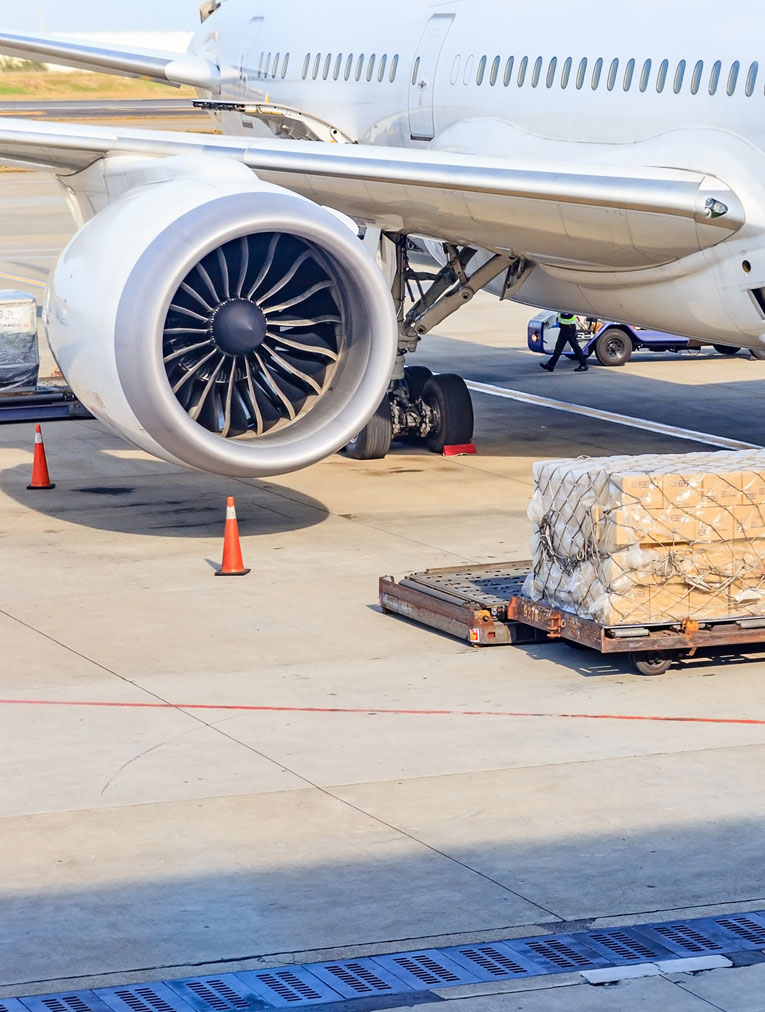 We offer regular consolidation services / back to back shipments to / from all major international airports.
Our tie up with leading IATA members worldwide will ensure competitive pricing, timely delivery and excellent service backup.
We are assured of expert handling from professionals with many years of hands-on experience. It stems from our top management which is qualified in IATA certified Basic Cargo & Dangerous Goods courses.
We also have various freighter service options from Airbuses to Boeings to Antonovs to suit your your payload requirement ranging from 20 T to 100 T.
KEY FEATURES OF THE SERVICE ARE:
The fastest and safest way to deliver your valuable cargo within the committed delivery time in any part of the world.
Asociations with different Air Taxi Operators to ensure delivery on time.
Widest possible network covering every square inch of the country and providing Multi-modal connectivity.
Door-to-door Pickup and Delivery' of your valuable cargo for no extra charge.
Highly Efficient Services through Excellent Warehousing support and Distribution Network.